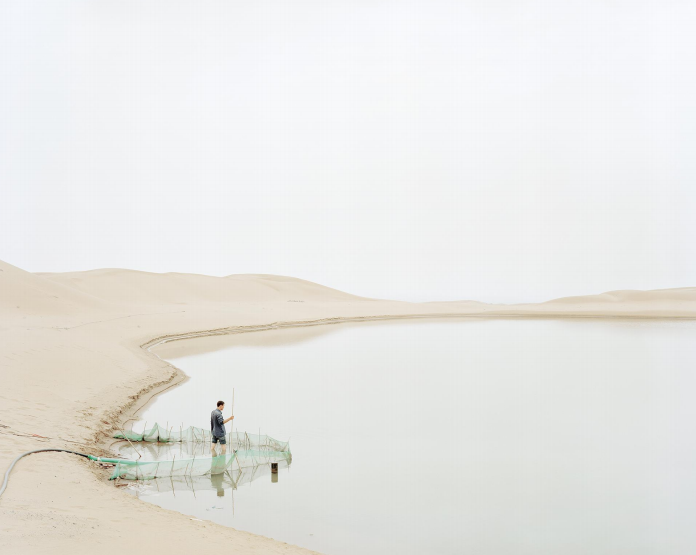 A Man Pumping in the Desert, Ningxia, 2011, photo by Zhang Kechun. Courtesy of Zhang Kechun.
Ecological Awareness in Chinese Contemporary Art
The post-doctoral research project "Ecological Awareness in Chinese Contemporary Art" aims to provide a comprehensive understanding of the "ecological turn" in Chinese contemporary art since the early 1990s. The conduction of this research is built on an in-depth investigation of 18 Chinese artists and their works. The study of the "ecological turn" contains three dimensions. First, this study discusses the ecological issues these Chinese artists have addressed, and how these issues have referred to the artists' personal experiences. Second, it explores these artists' creative process, such as their art concepts, their application of materials and mediums, their exhibition strategies and etc. The third dimension is focused on the artists' multi- and cross-disciplinary efforts to solve ecological and environmental problems through the use of art.
The researcher Yang Jing is from China. She received her PhD in art history from University of Jyväskylä in 2015. She is undertaking this post-doctoral research at Department of Music, Art and Culture Studies of JYU.
This research project is currently granted by Finnish Cultural Foundation.